Downloads
---
The Full Install (For Both Registered and Trial Users)
AttendantManagerSetup.zip (4.20 MB)
Instructions
Unzip the downloaded file into a temporary directory.
Run the .msi file.
Follow the setup instructions.
Note: For Vista or later, log in as a user with administrator privileges (otherwise, the install may be per user).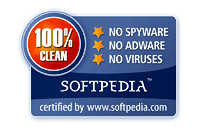 Version 3.8 can be evaluated on the same computer for 15 days once every 3 months.
Microsoft Windows Installer is required. If you don't have it, download the Microsoft Redistributable install file below for your operating system:
Note: Attendant Manager is available for PCs only.
---
System Requirements
Full editions of Windows 95 or later, including Windows Vista, 7, 8, or 8.1 (Windows CE or mobile editions of Windows are not supported)
Pentium or compatible 90MHz or higher microprocessor (or minimum required for your operating system)
32MB RAM above the minimum required for your operating system
25MB free hard disk space
SVGA 800x600x256 monitor or greater
Web browser and printer (recommended)