Product Description
Attendant Manager is 32-bit Windows software designed to manage all aspects of personal care attendants. The program is recently updated for compatibility with current versions of the Windows operating system.
---
Features
For care recipients and supporters:
Schedule Manager.

Plan your routine schedule, automatically generate professional looking monthly schedules, check up on routines, manage your schedule paperwork.

Routine Manager.

Create routines that meet your specific needs, track, organize, and categorize for planning, scheduling, and better living.

Payroll Manager.

Store time sheets, create professional check stubs with itemized earnings and deductions, keep a ledger of payments, create statements, and store paperwork.

Employee Manager.

Store basic information about employees, automatically create professional looking training manuals, create professional evaluations, and distribute employee lists.

Recruitment Manager.

Keep a contacts list, automatically create professional job descriptions and applications, interview sheets, and locate attendants via the Internet using Assistant Pages.

Memo Inbox.

Send and receive text messages among you and your attendants to help coordinate your care.

Other features.

One button access keys, built in help systems, urgent dialogs, tutorials, remote workstation, payroll backup, built in data optimization, and adjustable view preferences. For U.S.A. users, updatable Federal taxes.
For attendants:
Routine Checklist.

Know what the client/employer wants and how. Accurate time keeping, detailed training manuals, and urgent contacts.

Schedule Manager.

Continuous access to your monthly schedule, know future routines and what to expect, know routines completed by others so you can provide proper care.

Time Sheet Manager.

Continuous access to up to date time sheet for editing or printing.

Employee File Manager.

Easy update of address, phone, and emergency contact information.

Message Inbox.

Leave messages for other attendants and the client/employer to coordinate better care.

Other features.

One button access keys, built in help systems, optional workstation, and adjustable view preferences.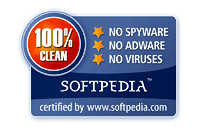 The program is downloadable as a fully functional, 15 day evaluation copy. Version 3.6 can be evaluated on the same computer used to evaluate an earlier version.
To keep using the program after the evaluation period, select Register from the Help menu.
New User Price: $24.00 (3.5 users upgrade for free).
---
System Requirements top
Full editions of Windows 95 or later, including Windows Vista, 7, 8, or 8.1 (Windows CE or mobile editions of Windows are not supported)
Pentium or compatible 90MHz or higher microprocessor (or minimum required for your operating system)
32MB RAM above the minimum required for your operating system
25MB free hard disk space
SVGA 800x600x256 monitor or greater
Web browser and printer (recommended)
---
Awards top
Here's some awards Attendant Manager has rececived.